Memorial Day is a time in which we honor those who have served in the U.S. military. While some choose to celebrate the holiday with friends and family, another option is to give back to those veterans in need. That's exactly what we did this year. In one of our properties was a veteran who had suffered a stroke. He was living in his RV full time, but now could not longer negotiate the tiny stairs to the door, so we built him a giant deck and new, sturdy stairs that made independent living possible.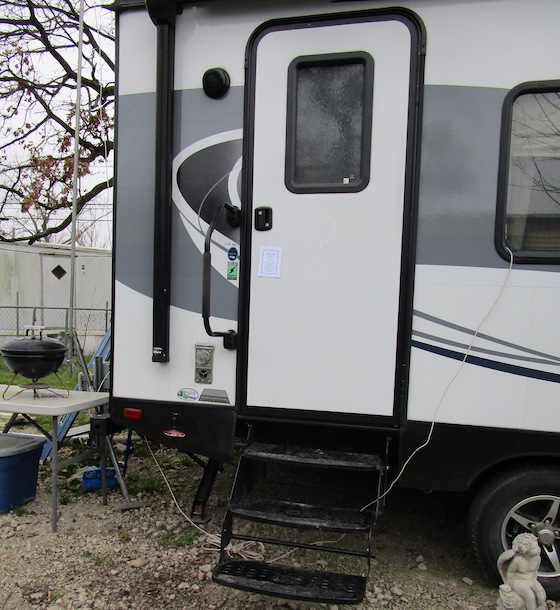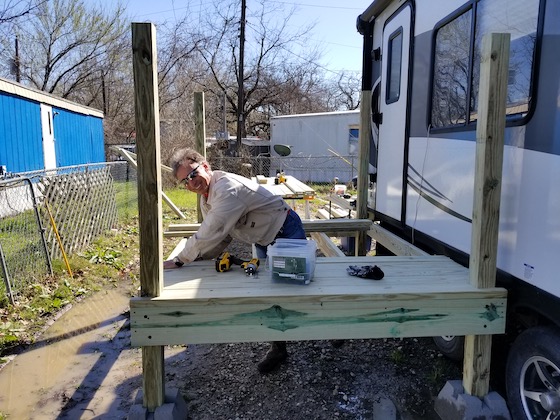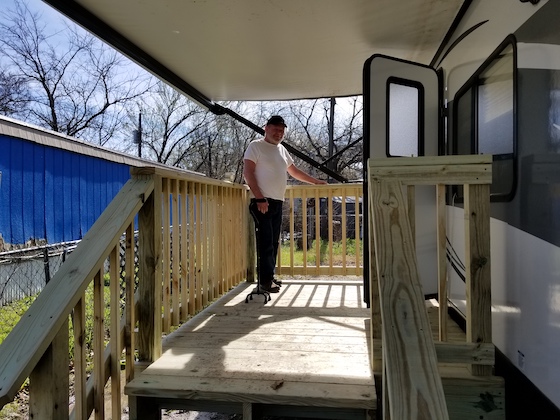 We did this at no charge. We were, in fact, honored to do so. It was a small favor to ask for his enormous service to the country. And we have found that giving back to the RV community is always the right thing to do. Is there something you can do to help a veteran in need?
Please have a happy and safe Memorial Day!